Windows shortcut Win + V is very helpful when you need to access something from your clipboard history. For example, if you work with some Excel files or data sets and have to apply some of the previous filtering parameters.
When you press Win + V shortcut for the first time to access clipboard history, this message will come out, and you will turn it on.
After turning it on, you will be able to access all that you copied in the past. Clipboard history is limited to 25 copied entries and 4 MB per item (Text, HTML, or Bitmap).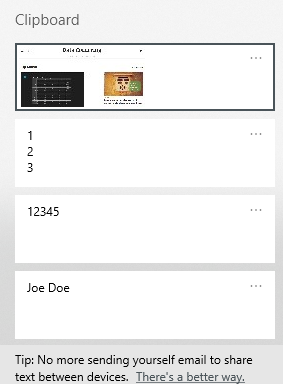 More information about this feature and limitations are here.
Other favorite Windows shortcuts
Win + D to access the desktop.
Win + Shift + S to access the snipping tool and make screenshots from the selected desktop area.
Win + G to access Xbox Game Bar and record your screen. It is possible to record audio on your computer.
Win +L to lock your computer.
F2 to edit file names. Also very handy in work with Excel.
Ctrl + Shift + Esc to access Task Manager.